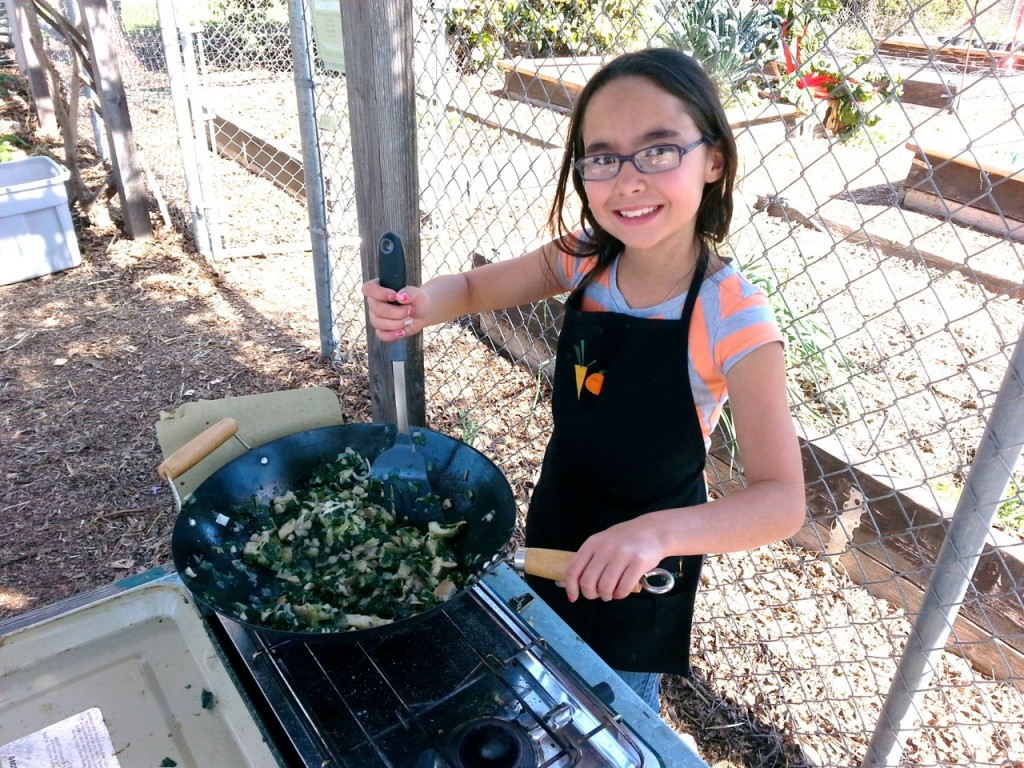 Over the past 12 years Food for Thought Ojai has received many dozens of thank you notes from students following their farm field trips. We love the drawings and descriptions of their time on the farm. We also receive very thoughtful thank you notes from Chaparral students acknowledging the organic produce we donate for classroom snacking. This note, received earlier this year was different. It is from a parent and it resonated deeply with our staff and board of directors. We have permission to share with you:
Mr. White,
I just wanted to thank you for everything that you have taught my daughter through Garden Club. She is in love with the program. She is retaining what has been taught to her because she is teaching her younger siblings. You have created a joy for her to cook and create with fresh foods. She has become more resistant to processed foods and she is overall happy. Honestly being a full time working Mom who is also a full time student leaves very little opportunity to teach these very valuable concepts to my children. They would honestly have not gotten it any other way. I want to thank you for your time and commitment in teaching this generation things that were lost on mine. Please extend this warm thank you to the rest of your Food for Thought compadres.
Warmly,
Mother of Elise
Food for Thought is present at all 5 OUSD elementary schools on a weekly basis meeting with students just like Elise. Students are learning which fruits and vegetables are in season as they savor taste treats from the gardens. Students are also assisting with drought strategies as they spread mulch around trees and they are learning about the plant life cycle as they busily save seeds for next year's plantings. It is a joy to witness children learn by doing and we have had hundreds of students join us in the gardens during the first month of school. Food for Thought Ojai manages 10,000 square feet of organic garden space across 5 elementary school gardens and provides support for the school gardens at Matilija Jr. High and Nordhoff High School. Please contact us if you would like to come and see our Garden Clubs in action.